Wyoming  |  New Mexico  |  Colorado  |  Nebraska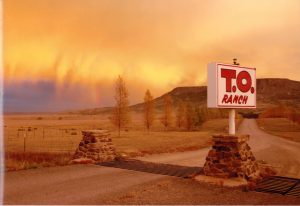 The TO Division
In 1999 the Silver Spur purchased one of New Mexico's most historic ranches, the TO. Located near Raton the ranch was founded in 1864 by Antoine "Tony" J. Meloche.  The original home is still standing and is currently the TO Ranch's office.  In its early history, the TO was home to one of the country's most famous Hereford herds. Today the ranch runs approximately 2,400 head of commercial cattle.  Large mesas and expanses of flat grassland couple together for a scenic and productive operation encompassing over 220,000 acres.
More history of the TO – History of the TO
 The Bell Ranch Division
The iconic Bell Ranch was purchased in 2010, adding an additional 290,100 acres to the Silver Spur.  The Bell Ranch was first granted as a Mexican Land Grant to Pablo Montoya in 1824. At the time it was almost 646,000 acres of vast, colorful and productive grassland located in the desirable northeastern quadrant of New Mexico. The Montoya Grant was confirmed by a special Act of the United States Congress in 1869, and the renowned single-iron brand was recorded in 1875. The ranch has supported herds of cattle for 188 years, but was sold into six large tracts of land in 1949. By the mid 1970's Bill Lane had reassembled 44% of the original grant to its current size of 290,100 acres. The Bell Ranch Headquarters is listed on the New Mexico State Register of Cultural Properties and National Register of Historic Places. The Bell is home to the Silver Spur horse breeding program and boasts the largest Remuda of all the Ranches as well as over 3,800 head of cattle.
More history of the Bell The Bell Ranch
Bell Ranch- Reviving Tradition Part I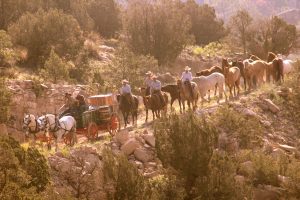 http://www.youtube.com/watch?v=qIpSxRxnS3Q&feature=player_detailpage
Bell Ranch-RevivingTradition Part II
http://www.youtube.com/watch?v=M5221folSMQ