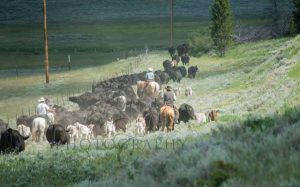 Gladstone Farms in remote New Mexico is looking for a Farmer/Operator.
Responsible for operating and maintaining 3 ½ pivots of alfalfa, wheat and grass/hay mix. Must be a self starter. Must be proficient in annual crops.
Haying experience is necessary. (mowing, raking, baling, stacking)
Basic knowledge of operating and maintaining all equipment.
Salary based on experience
Housing provided on site.
Generous Benefits package.
CDL is preferred.
Please send resume with 3 references to cturner@spurranches.com
___________________________________________________________________________________________________
Encampment, WY/Walden, CO – Hiring two mechanics to join our shop crew. Job duties include equipment/vehicle repair, irrigation system maintenance, heavy equipment operation, and other basic ranch duties as required. Willing to train the right candidate(preference will be give to individuals with either mechanic experience or equipment operating experience).
Salary based on experience
Housing provided on site.
Generous Benefits package.
Please send resume and 3 references to Mike Cunningham at spurshop2016@gmail.com